Machinery stock
We have a full range of officially recognised machinery, constantly being renewed, that can cater for all your requests regarding models, prototypes, moulds and pilot production.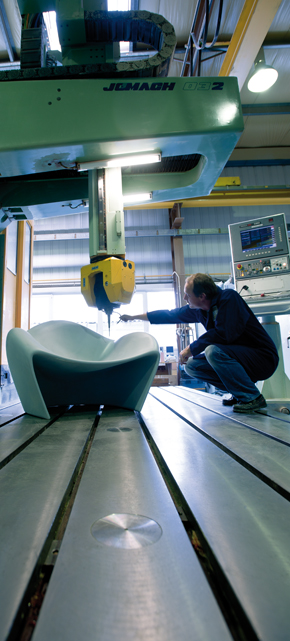 Stereo lithography and bi-materials
Plastic parts Photopolymer resins, type ABS, PP and transparent. 750 x 650 x 550mm
Sintering
550 x 550 x 460 mm – PA & PS
Vacuum matching
Plastic parts, 2000 x 1000 x 800mm
PU resin, type PP, ABS etc.
SLM : Selective Laser Melting
Mechanical parts – 250 x 250 x 250 mm
ASI12 aluminium alloy Stainless steel, inconel 718 Titan, TA6V, Cocr, Bronze, etc.
Foundry
Metal parts – Binders diam. 550 x H 700 mm. Maximum 10
Litres. Aluminium alloys and all non-ferrous materials up to
1300°C
Machining
5 axis machine centre – 4500 x 1800 x 1400 mm
Aluminium alloy
Digitalization
Reworking – 3D scan – Diam. 2400
Metallization
Metal and plastic parts
Diam. 100 x 250 mm – Al, Ag+, Ti