At Volum-e, the whole team is excited about your projects
Head of the MMB group – a leader in premium models and prototypes – Volum-e is the valued partner of designers and inventors from highly dynamic sectors with demanding technological and budgetary expectations.
Within a fully controlled innovation pipeline, Volum-e makes a real contribution to the key stages in the development and manufacturing of your new products. Our sole objective is to ensure you have the best technical solutions that save you time and money!
We can help with your most complex projects from part design to moulds and prototypes and provide consultation services regarding process standards and material certica- tions….together we will meet your challenge!
France Desjonquères
Chief Executive Officer
a
The Team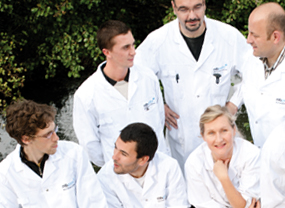 Chief Executive Officer
France Desjonquères
Technical Service
Herve Michel
Frederic Grosset
Commercial Service
Herve Michel

Service R & T
Eric Baustert
Clement Barret
The stairway to success

for your innovations